If you have ever seen a Nerf Gun, you should know they are firing Nerf Darts, but do you know the main 3 types? You always want to have as much Nerf info as you can to get an edge on your enemy!
---
The Main 3 Nerf Darts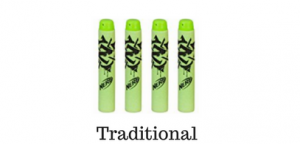 Traditional – The Traditional Nerf Dart is the original style that is meant to shoot but not do much damage. They are the smallest and safest Nerf Dart to be shot with. The Traditional Nerf Darts have the most variety of design.
---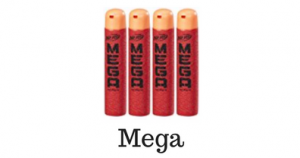 Mega – The Nerf Mega Darts are the larger darts that whistle while they fly though the air. They are also much easier to find due to their larger size and color! These are much more intimidating than the traditional style not just for the Darts but also The Nerf Guns that fire them!
---

High Impact Rounds – The Nerf High Impact Rounds are the fastest and harder hitting Nerf Darts, they are recommended for ages 14+ for a reason. They are small foam balls that shoot a lot faster than the Traditional and Mega, but fire a lot less distance due to their shape. High Impact Rounds also bounce around a lot, making them a bit harder to find sometimes. There is only one Nerf Series that fires Nerf High Impact Rounds:
---
If you decide to purchase new ammo for any style Nerf Gun, make sure you get the official Nerf Darts that will help your Nerf Gun last longer and allow you to dominate longer!
---
Did you already know about all 3 types of Nerf Darts or did you just learn something? Let me know in the comments below! Make sure you get the edge on your enemy!
---
---