Product: Nerf AccuStrike RaptorStrike
Ammo Capacity: 6 Nerf Darts
Best Attack Position: Long Range
Overall Rating: 89 Out Of 100
---
What Is The Nerf AccuStrike RaptorStrike?
The Nerf AccuStrike Series is all about accuracy, with Nerf AccuStrike Darts that spin through the air when you fire them, making them fly more straight.
The Nerf AccuStrike RaptorStrike is a bolt action, sniper styled Nerf Gun out of The AccuStrike Series. With The RaptorStrike and AccuStrike Nerf Darts, you are able to take much further, more accurate shots to eliminate any target you want. Snap on the bipod to the lower tactical rail, pick your spot to set up camp, pull back the side bolt action to prime, and wait for your target to come into sight!
Aim a little high, the Nerf AccuStrike Darts fly straight, but gravity is still a factor!
How To Use:
Load 6 Nerf Darts Into Clip / Insert Into RaptorStrike
Attach And Extend Bipod
Pull Side Lever To Prime
Flip Up The Target Scope / Lock Onto Target
Pull Trigger To Fire 1 Nerf Dart
Repeat 3-5 Until Reload Required
---
Pros Vs Cons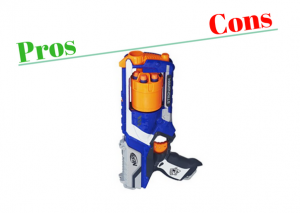 Pros:
Long Range Firing
Accuracy (With AccuStrike Darts)
Ring Sights
Top Jam Door
"Storage Stock"
Cons:
No Scope
Magazine Release
The Nerf AccuStrike RaptorStrike is awesome for taking those long range shots that only a sniper Nerf Gun can take, add on the Nerf AccuStrike Darts that spin through the air for more accurate firing. You get the most accurate shooting possible when you use the ring sights, but there is also the flip up sight that doesn't make too much sense to go with a sniper Nerf Gun…
But, if you do happen to jam in any situation, there is a top jam door to easily free the jammed Nerf Dart and get back to firing! When you run out of Nerf Darts, you can easily grab your second Nerf Magazine out of the storage stock where it is easy to grab and swap out to get back into the Nerf Battle!
The Nerf AccuStrike RaptorStrike has no scope… Snipers should have a scope, but instead there the flip up sight… On top of that, this may not be a big issue, the magazine release is in the trigger guard, instead of pulling back on the trigger to fire a Nerf Dart, you push forward to release the magazine, this is a con that is based on the user.
---
Who Is The Nerf AccuStrike RaptorStrike For?
The Nerf AccuStrike Series is rated for ages 8+, However, I do believe with proper Nerf Safety and Accuracy training, anyone younger should be allowed to have Nerf Gun Fun too, I say Nerf Gun Fun For All!
When you need to fire from a long range to remain undetected by your target, then you need a sniper styled Nerf Gun, kind of like The Nerf AccuStrike RaptorStrike. However, The RaptorStrike doesn't have a traditional styled scope or anywhere to put a scope, you do get the extendable bipod that helps steady your shot, helping your accuracy.
If you are a competitive Nerf Warrior that is looking to dominate The Nerf War Zone and go annihilate the whole opposing team, then you shouldn't be looking for sniper Nerf Guns, you should check out my list of fully automatic Nerf Guns.
If you are the complete opposite of the description above and you want to fire from a distance to remain undetected, so you never get shot at, then you should definitely consider The Nerf AccuStrike RaptorStrike, like I said above, you don't get a scope, but with The Nerf AccuStrike Darts, you have a pretty good chance of hitting your target and remaining undetected.
---
Is The Nerf AccuStrike RaptorStrike Worth The Price?
Before I Make Any Purchase, I Always Ask…


When you are buying a Nerf Gun, there are some things you should consider… How many Nerf Darts come with The Nerf Gun, How Does The Nerf Gun prime, does it jam repeatably?
The Nerf AccuStrike RaptorStrike is really all it is talked up to be, except for the fact there is no way to add a scope and you are forced to use the pop up "target finder." With The RaptorStrike you get 18 Nerf AccuStrike Darts, 2 Six Nerf Dart Magazines (Any Traditional Sized Nerf Dart), extendable bipod for steady firing, and the awesome feel of the bolt action every time you draw back to prime The RaptorStrike. And finally, no the RaptorStrike does not jam repeatably.
Yes, I Say The Nerf AccuStrike RaptorStrike Is Worth The Price.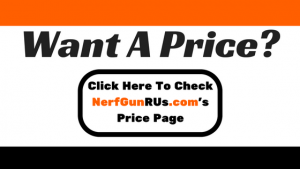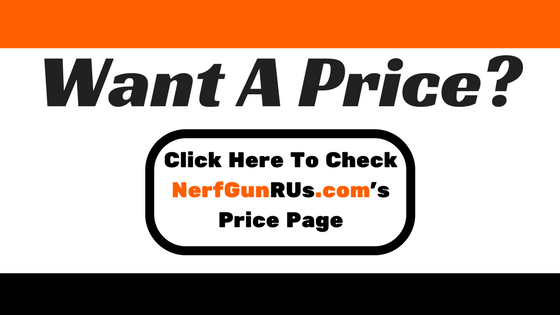 ---
My Final Opinion Of The Nerf AccuStrike RaptorStrike
When you want more accuracy from your Nerf Gun, you need Nerf AccuStrike Darts, they are compatible with any traditional sized Nerf Darts, however, these spin just like a real bullet does when one is fired through the air, giving a much more straight and accurate shot.
My final opinion of The Nerf AccuStrike RaptorStrike is that this Nerf Gun is an awesome looking Nerf Gun that is sure to get noticed anywhere you take it. Not only does The RaptorStrike look cool, The RaptorStrike is one of the most accurate firing Nerf Snipers, The AccuStrike Nerf Darts do most the work, but the smooth bolt action gives you an awesome realistic feel that you want out of a Nerf Sniper, but you don't get a scope… Sniper Nerf Guns need a scope…
The Nerf AccuStrike RaptorStrike is a huge, awesome looking Nerf Gun that will fit nicely into your arsenal!
---
At A Final Glance … The Nerf AccuStrike RaptorStrike
Product: Nerf AccuStrike RaptorStrike
Ammo Capacity: 6 Nerf Darts
Best Attack Position: Long Range
Overall Rating: 89 Out Of 100

I Personally Choose To Purchase My Nerf Guns from Amazon.com. Here at NerfGunRUs.com, The Nerf Gun Reviews And Recommendations are here to help you make the decision of which Nerf Gun To Buy, Click The RaptorStrike Banner Above To Be Taken Directly To Amazon.com To Make Your Nerf AccuStrike RaptorStrike Purchase!
---
When it comes to making shots count, Snipers are where its at! You need to make a calculated shot that not only hits your target, but misses everything else around your target, making you the master sniper, these Nerf AccuStrike Darts are awesome and fly straight, but bullet drop is still an issue, aim a little higher to get the shot you need. Practice Makes Perfect!
Get An Edge On Your Enemy With The Nerf AccuStrike RaptorStrike!
Are You A Sniper Nerf Gun User? Where Do You Camp?
Awesome,
Kenny
Creator Of NerfGunRUs.com