When it comes to picking the right Birthday Present, you need to know what their style is and what I recommend. Here are The Top 10 Nerf Guns Recommended for Birthday Presents by NerfGunRUs.com
When they love their New Nerf Gun Birthday Present, NerfGunRUs.com would love for you to tell us how they loved it in the comment section of the Nerf Gun Birthday Present You Select!
---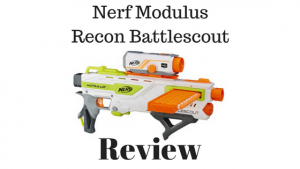 My Overall Rating: 83 Out Of 100
Ammo Capacity: 10 Nerf Darts
Are you a parent or someone that has others run up to you to tell you about the awesome Nerf Shot that they just did? With The Nerf Modulus Recon Battlescout, not only can they tell you about it, but they can show you with the 720 HD video camera attachment, that will work with any Modulus Nerf Gun!
---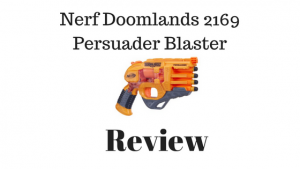 My Overall Rating: 86 Out Of 100
Ammo Capacity: 4 Nerf Darts
When you want to give someone a birthday present they won't forget, The Nerf Doomlands 2169 Persuader Blaster will sure do the trick. The Nerf Doomlands are a place you don't want to find yourself defenseless, make sure they have a way to persuade their enemies!
---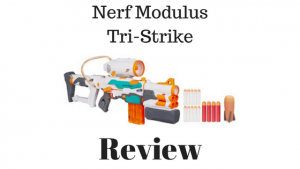 My Overall Rating: 87 Out Of 100
Ammo Capacity: 15 Combo Nerf Darts
When you are not 100% sure what Nerf Gun they asked for, you should probably listen more closely next time, but if you want to go with a Nerf Gun that makes sure you can't be wrong, then The Nerf Modulus Tri-Strike is the way to go! You get 10 Nerf Darts, 4 Nerf Mega Darts, And a Nerf Missile Launcher, they will be happy with The Nerf Tri-Strike!
---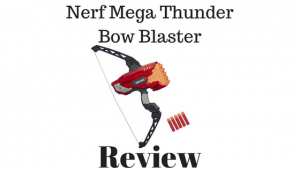 My Overall Rating: 87 Out Of 100
Ammo Capacity: 5 Nerf Mega Darts
The Nerf Mega Thunder Bow Blaster is a great Nerf Gun Present for those who are not a fan of direct conflict. With The Thunder Bow, they can fire 5 Nerf Mega Darts from the shadows, to eliminate enemies before they even get noticed. Great Birthday Present!
---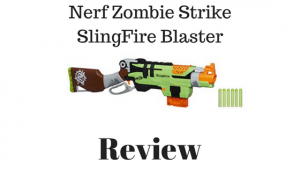 My Overall Rating: 87 Out Of 100
Ammo Capacity: 6 Nerf Darts
When you want to get someone a Zombie Blasting Nerf Gun for a birthday present, The Nerf Zombie Strike SlingFire Blaster is a pretty good one to go with. The lever action is different than most Nerf Guns making this a Nerf Gun to remember!
---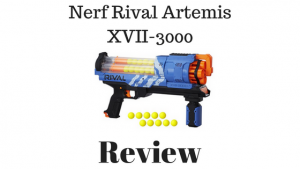 My Overall Rating: 87 Out Of 100
Ammo Capacity: 30 High Impact Rounds
Always a jaw dropper when they first open their gift, The Nerf Rival Artemis XVII-3000 is a birthday present they will love. With 30 Nerf High Impact Rounds, they will love firing every single round, either single shot or in SlamFire!
---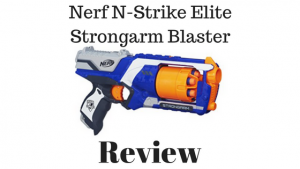 My Overall Rating: 90 Out Of 100
Ammo Capacity: 6 Nerf Darts
An Amazon Best Seller, The Nerf N-Strike Elite Strongarm Blaster has an original Nerf Gun design with a 6 Nerf Dart rotating barrel that is easy to load and fire for anyone. From their 8th birthday to their 80th birthday party, The Strongarm is always a great gift!
---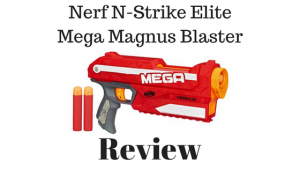 My Overall Rating: 90 Out Of 100
Ammo Capacity: 3 Nerf Mega Darts
Are you one that wants to get the right gift then make it even bigger? The Nerf N-Strike Elite Mega Magnus Blaster is a 3 Nerf Mega Dart firing Nerf Gun that is simple to load, easy to fire, has an awesome Nerf Pistol look and its Big! They will love The Mega Magnus!
---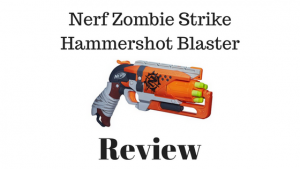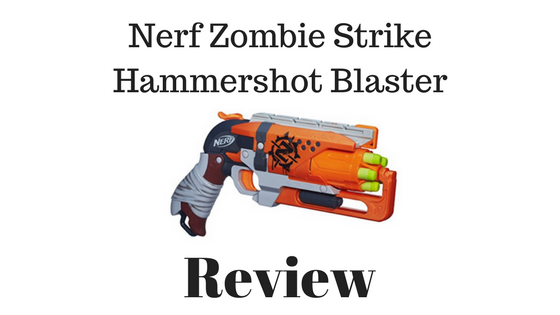 My Overall Rating: 92 Out Of 100
Ammo Capacity: 5 Nerf Darts
Easily one of the best Nerf Pistols out of all of them, The Nerf Zombie Strike Hammershot Blaster is an easy to use, even one handed, Nerf Gun for anyone. Draw back on the hammer and pull the trigger up to 5 times, get 2 of them to put one in each hand. That will be a present to remember for a long time!
If you want to be extra awesome, get them two Nerf Zombie Strike Hammershots, dual wielding is BadA**!
---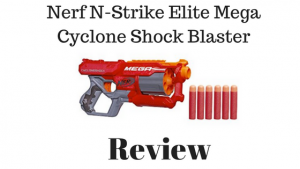 My Overall Rating: 94 Out Of 100
Ammo Capacity: 6 Nerf Mega Darts
Looking to get a birthday present that will not only allow them to annoy the rest of the family, but also give them an edge in the Nerf War Zone? The Nerf N-Strike Elite Mega Cyclone Shock Blaster holds 6 Nerf Mega Darts in it's rotating barrel. Nerf Lovers Necessity!
---
When it comes to birthday parties, you always want to be the one who gives the best gift, you cant go wrong with any of the options on this list. Anyone will love the Nerf Gun you select, Nerf Guns are awesome and you can only improve your arsenal with each new Nerf Gun. There is no wrong choice.
NerfGunRUs.com works with Amazon.com to ensure you find the Nerf Gun that works for your situation and then within each Nerf Gun Review, there is a purchase option that brings you directly to Amazon.com where you will have the option to purchase your Nerf Gun of Choice.
---
Thanks for taking the time to check out NerfGunRUs.com, when it comes to Nerf Guns, you have come to the right place. Nerf Gun Reviews on top of Nerf Gun Reviews, there is a Nerf Gun for everyone, you just need to spend the time to research and find the one that fits your style!
Nerf Guns are amazing birthday presents, for literally anyone! Get your grandma a Nerf Gun, your uncle, your roommate, your wife's cousin whos is way cooler than your wife's brother, but anyways, get anyone a Nerf Gun for their birthday and they will be sure to remember their present from you for years to come!
Nerf Gun Fun For All! Yes… ALL!!!
Awesome,
Kenny
Creator Of NerfGunRUs.com